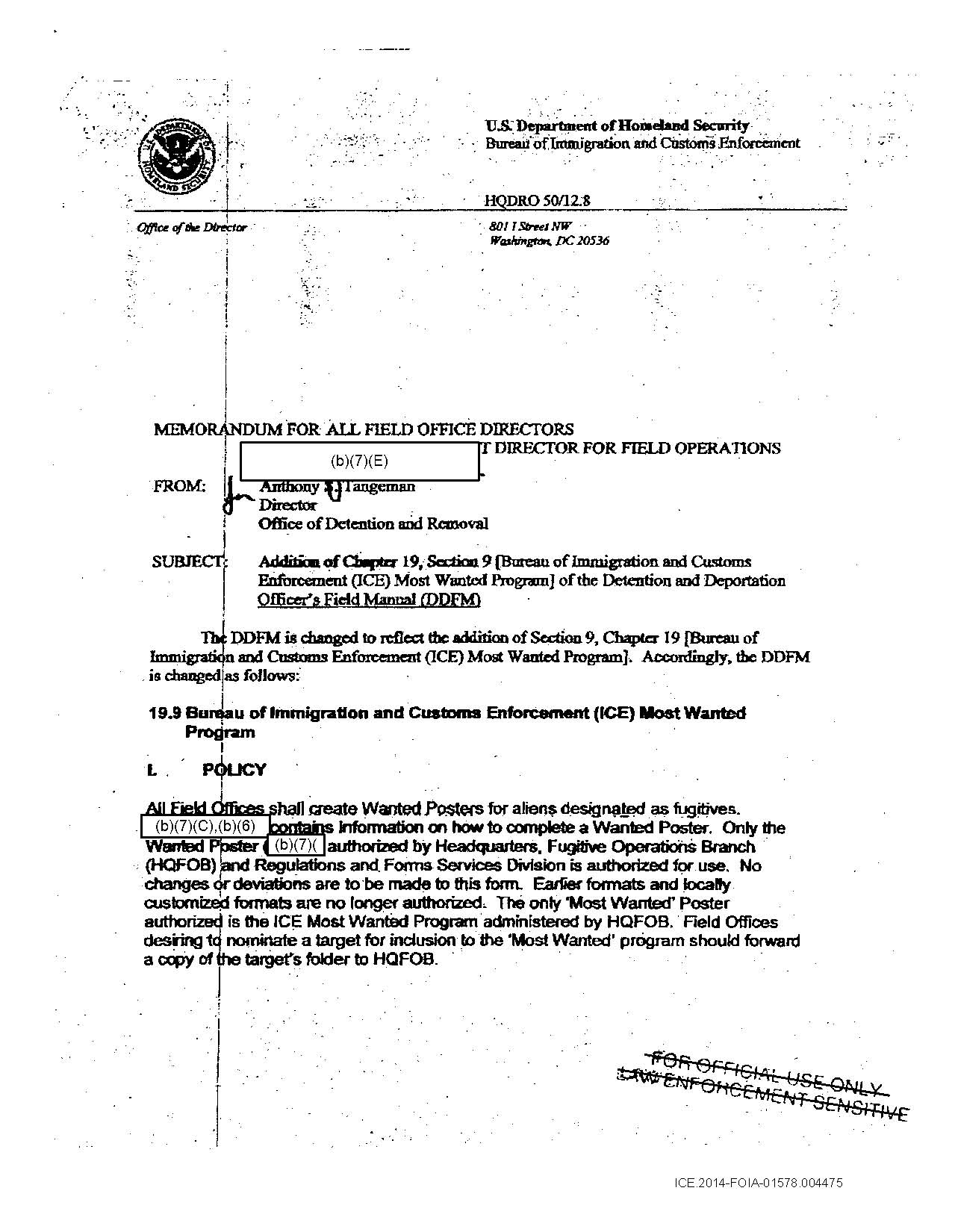 The Freedom of Information Act (FOIA) and other public records laws have long been critical tools at the core of the Center for Constitutional Rights' social justice work in support of community and movement partners. This is why the Center for Constitutional Rights launched the Open Records Project. Bringing our history and expertise to bear, the project provides trainings and resources to assist our partners as well as the legal community to use FOIA and open records requests more effectively in their work challenging oppressive systems of power. This guide is part of our Open Records Project.
This resource is designed to support activists, organizers, and social movements in filing FOIA requests to aid their ongoing campaigns and work. It does not contain legal advice regarding the litigation of FOIA requests in court. Additional resources and information are available on the Center for Constitutional Rights' website at ccrjustice.org.
This guide is primarily focused on using FOIA to file requests with federal agencies like the FBI or Immigration and Customs Enforcement (ICE). Where we can, we also offer information and tips on filing state-level open records requests (you cannot use FOIA to request information from state governments). Because each state has its own open records laws, we do not provide individualized guides for all 50 states. However, most state open records request laws are based on the same fundamentals set out by the federal FOIA statute so many of the principles discussed here also apply to state-level requests.[1]
[1] For a good guide to more state-specific information, visit the Reporter's Committee for Freedom of the Press' website http://rcfp.org.
What
 is FOIA, and why are open records laws important?
The Freedom of Information Act is a federal statute (5 USC § 552) that enables anyone in the United States to request records from federal agencies, such as the FBI. The act was signed into law by President Lyndon Johnson in 1966. States also have their own open records laws, many of them enacted after the passage of FOIA.
These laws are important because they allow the public to request information about the government that it may otherwise not disclose. Information received through FOIA requests has been essential in defending activists facing government surveillance and repression, uncovering gross human rights violations, and arming movements with the information they need to fight powerful interests.
"From the Secure Communities program under Obama to ICE raids under Trump, FOIA requests and litigation have played a key role in our advocacy to challenge ICE tactics and policies."
Mizue Aizeki
Who can make a request under FOIA?
Anyone can file or submit a FOIA request to a federal agency. You do not have to be a lawyer, U.S. citizen, or of a certain age. You can submit a request as an individual, or on behalf of your organization or group. In many cases, submitting on behalf of a group can be helpful, because you can show that your group is committed to addressing issues of public interest and that the documents you get through FOIA will be widely distributed. These factors may help you obtain a fee waiver and avoid the government charging you for the costs of processing your request.
What parts of government must provide information in response to a FOIA request?
You can make requests to most federal agencies, such as the Department of Justice (DOJ), the Department of Homeland Security (DHS), or the Department of State. You can also make requests to sub-parts of these agencies, like ICE, or small offices within the organizations, like ICE's Office of General Counsel or DHS's Office of Information and Analysis.
What parts of government do not have to respond to a FOIA request?
FOIA does not allow you to request the records of the President of the United States, though you can request records from some offices within the White House, such as the Office of Management and Budget. FOIA also does not cover Congressional records or records from members of the House or the Senate. However, if those Congress members have communicated with federal agencies, you can often get those communications by making requests to the receiving agencies instead.
What are the differences between federal and state records requests?
Unlike FOIA, some state open records laws allow you to request records of state or local legislators or legislative records. Check your state open records statute for more information.
What information can be requested
You can request all kinds of information – be creative! While agencies might decide to redact or withhold certain documents, don't let that stop you from making your request. Here are just a few general categories of information you might request:
Decisions by government officials (memos, policy papers, reports, etc.)
Official policies and government guidelines
Communications (emails, letters, notes, etc.)
Government Contracts
Data and maps
Social media surveillance
Video and audio recordings
Records of investigations
Agency records about you or your organization
Some state public records laws might allow you to request other types of information like voting records, legislative records, congressional transcripts, drafts of bills, and more, depending on the state.